Integrative General Practitioner 
MBBS
Background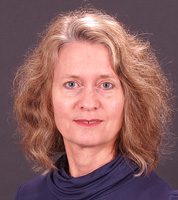 Catherine has been a general practitioner for over 30 years. She has extensive experience in integrative women's health and also has a particular interest in 'mind-body' medicine. Her interests have led her to study a variety of other health care disciplines including kinesiology. She takes a holistic approach to health care, incorporating education/ counselling and natural and complementary therapies with conventional medicine.
Services:
Women's health
Nutritional medicine
Mind-body counselling
Mental health/general counselling
General integrative medical practice
Special Interests:
Women's health/hormonal balancing
'Mind-body' medicine
Health and wellbeing counselling/coaching
Qualifications:
MBBS
Certificate IV kinesiology, Diploma pending
ACNEM nutritional studies
Certified Organisational Wellness Consultant – Dr Joe Dispenza/Neurochange solutions.com
Memberships:
Australasian Integrative Medical Association
Consultation Times and Fees
Dr Catherine Fyans consults on Wednesdays, for details on appointment availability and the schedule of fees please contact the NIIM Clinic Reception on (03) 9804 0646.