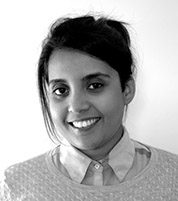 Jess graduated from La Trobe University in 2014.
Dietitian
Jess advocates prescriptive diets which are based on current scientific research. She uses structured macronutrient modification to assist with improving gut health, reducing inflammation, and improving metabolic and hormonal function.
Her fundamental nutrition approach involves the utilisation of whole, unprocessed foods, including the use of the ketogenic diet. As a prescriptive diet approach is taken, meal plans are generally not provided as part of the initial assessment. However, as treatment progresses, individualised meal plans may be organised if desired.
Conditions treated:
Metabolic and Hormonal Health (eg: Diabetes, Insulin Resistance, Cardiovascular disease, consistent and stubborn weight gain, Poly-cystic Ovarian Syndrome, Endometriosis, Fatigue)
Gut Health (eg: Irritable Bowel Syndrome, Inflammatory Bowel Disease, Dysbiosis, Food Intolerances, conditions affected by poor gut health including but not limited to skin health, poor immunity, thyroid conditions including hyper and hypothyroidism)
Qualifications:
Bachelor of Health Sciences
Master of Dietetic Practice
Professional Memberships and Associations:
Dietitians Association of Australia
Consultation times, fees and bookings
For bookings, details on appointment availability and the schedule of fees please contact the NIIM Clinic Reception on (03) 9804 0646 or: