Western Herbalist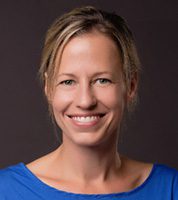 B.Hsc (WHM)
Background
Merri graduated from the Australian College of Natural Medicine in 2007 with a Bachelor of Health Science (Western Herbal Medicine). Since completing her degree Merri has undertaken further studies in Australian Bush Flower Essences (Levels 1,2&3).
Merri is committed to her continuing education, staying up to date with current research and developments in her field. She is a passionate and dedicated Western Herbalist who treats both chronic and acute conditions.
Following an in-depth consultation, Merri creates individualised liquid herbal formulations and flower essence combinations for each client specific to their unique needs. Herbal Medicine tinctures are high quality standardised extracts of medicinal plants, which aim to help rebalance and repair the bodies physiological processes.
Australian Bush Flower Essences are remedies, which may assist clients address and resolve emotional imbalances. Through consultation and treatment Merri aims to assist and help empower clients to improve their health and wellbeing.
Special Interests
Anxiety and Depression
Sleep Disorders
Mental and Emotional Conditions Skin Conditions
Fatigue and Stress Related Disorders Hormonal Disorders
Allergies
Women's and Men's General Health
Qualifications
B.HSc (WHM)
ABFE Levels 1,2&3
ATMS Member