NIIM Higher Education
NIIM is currently in the process of applying for accreditation with the Australian government's Tertiary Education Quality and Standards Agency (TEQSA) to become a higher education provider. Planned future courses include higher degrees by research and postgraduate coursework courses in integrative medicine for practitioners.
Director of Education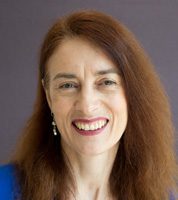 NIIM has appointed Associate Professor Kylie O'Brien PhD to lead the development of NIIM's postgraduate courses and its application to TEQSA. Kylie has been involved in education in Chinese medicine since 2001 and has held senior  teaching and learning leadership positions in Australian universities and the private tertiary education sector. She holds honorary Associate Professorships at Victoria University and Torrens University, is a Fellow of NICM, and is a member of the World Federation of Chinese Medicine and Acupuncture Societies Standardisation Committee, the Australian College of Nutritional and Environmental Medicine, and the Federation of Chinese Medicine and Acupuncture Societies of Australia.
NIIM Academic Board
The NIIM Academic Board provides governance of NIIM education. The NIIM Academic Board Charter sets out the terms of reference for the Academic Board.
Learn more about the NIIM Academic Board
Visiting Scholar