Clinical toxicology is specifically concerned with the health effects of environmental and endogenous toxicants. These include naturally occurring and man-made substances, such as pharmaceuticals and heavy metals. Illness from the accumulation of toxins can best be treated with a toxicology-based approach. The Centre of Clinical Toxicology at NIIM is a collaborative project with the International Board of Clinical Metal Toxicology (IBCMT) and encompasses clinical research, including clinical trials, and the establishment of an extensive e-library to serve as a leading resource for researchers and clinicians.
For further information about the NIIM toxicology program, please visit the IBCMT website.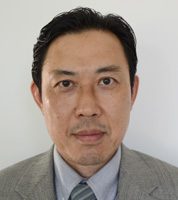 Dr James Siow,
Director, Centre of Clinical Toxicology
and Parenteral Nutrition
The Centre of Clinical Toxicology is now opened at the NIIM clinic and patients can book appointments at this centre for consultations via the front desk on (03) 9912 9500
Please note that there is no medical emergency services at NIIM. Contact the poisons centre in your respective state for any medical emergencies.